The 411…
We have marvelled in awe of the colour, passion and creativity our contestants have poured into their works thus far. 'Proud' would be understating how our team at Spencil feels receiving each and every one of your children's magnificent entries.
With 26 days left for entries to come in, we're only just getting started!
Mums and dads, this is our special message to your kids. Please share it with them.
Finally… Your time to shine!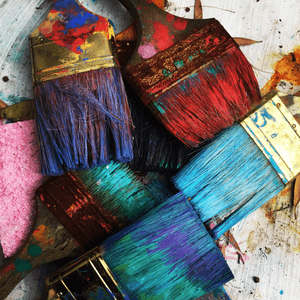 The inaugural 2021 Spencil Art Prize (inspired by the OG Spencil Book Cover Design competition), is calling all artists in two categories – 8 and under and 9-13 years old – to enter their 'flat' media work, for the opportunity to take out one of two major prizes.
Each major prize includes:
* An 'Artist Collab' with our design experts
* $100 Cash Prize
* An Award Certificate
* A crate of Spencil products for your kindy or school valued at $500
Everyone's a winner babe and that's no lie
What's more important than taking out a major prize?
Having a go! Having fun!
Expressing yourself!
Creating something you can be proud of!
Hanging it on your wall!
Hanging it on our wall!
Sharing it with your friends, family, our Spencil team and judges.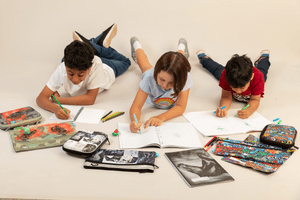 Because seeing your artwork brightens our day.
Spencil is proud to run one of the very few art competitions for children in this age group.
We make a point of celebrating the DIFFERENCES IN YOU that make you unapologetically you! We implore you to exercise your ability to express the person you are, through art! Hence the ability to submit as many entries as your little hearts desire.
The heartbreaking task of choosing just two

Our esteemed judges lives' are consumed by their love of art! So, passing on their passion and skills to people of all ages, to inspire the next generation of artists, is a top priority!
Yes, they will be forced to embark on the impossible task of 'judging' your works to pick a winner. But, more than that they are looking to appreciate what you have created. Sometimes just feeling appreciated is itself enough.
So remember, put your best foot forward and, most of all, have fun creating your pieces.
Don't be afraid to fail…
because if you shoot for the moon,
you'll land among the stars.