Over the last couple of years, things have changed. We've been forced to slow down, to reassess and really think about what's important. Things we previously took for granted have taken centre stage in our lives again and for many, it's been humbling. By disconnecting through physical distancing, we were forced to re-examine connection, and the importance of it in our lives.
There really is nothing more important than connection. This has become so clear in the last 2 years or so. We NEED each other. Many of us have also realised the importance of the kindness of others, be it from family, friends, acquaintances or strangers. The kindness of others have made the biggest difference in a year of tremendous challenges. Kindness truly makes the world go round.
Kind kids are our kind of kids. That is why, this Easter, instead of giving eggs, we encouraged giving kindness. And we also wanted to hear about it! You shared your kids' kind deeds with us and we were blown away by the gorgeous tales of thoughtfulness and compassion.
Here are some of the random acts of kindness by your kids that you shared with us:
Anjuli Lansley via Facebook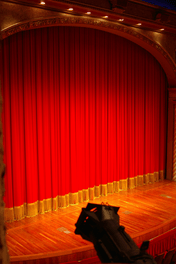 " My daughter Addison is a highland dancer. At her very first comp of the year the little girl next to her kicked her swords. Addi stopped, held the little girls hand and when it was time to finish walked with her across the stage. Addison forfeited any placings by doing so."
Carmel Davis via Facebook
" My 8 yr old's Yr 2 class raised $190 for those in need leading up to Easter. They were encouraged not to ask for the money but to "earn" it. Some of the ways they raised the money was to give up treats and tuckshop to donate the money instead , did extra jobs and collected containers to exchange for money. They showed great initiative and compassion for others. Really proud of a great little bunch of people."
@thestayathomecollective via Instagram
" My youngest made a card for one of the girls in her class as it was that girl's birthday and my girl had told me that sometimes that girl was sad at school and she wanted to make her feel happier. She filled it with some of her own stickers as a little gift. A few weeks later at a school event the mother of that child heard her daughter say hello to mine and, realising it was the child who had given her child a card, thanked her over and over and then said to me, " It was so kind of your child to make that card for mine – she's been struggling at school lately and you have no idea how special she felt to receive that. It really made a such difference!"
Philippa Tudor via Facebook
" My 6 year old always collects the post for our elderly neighbours and brings in their bins. She started doing it without being asked."
Diane White via Facebook
" We had a family pass to see Peter Rabbit. On Easter Saturday my five year old and I were the only two available to use the pass so my son insisted we gift the two extra tickets to family waiting in line. Was a very proud moment for me when they accepted. You really never know what someone is going through in their life and this family seemed so genuinely appreciative of his kind gesture."
@jodiell88 via Instagram
" After my 84 year old neighbour had a recent fall he was unable to walk his dog Benji. So every day after school my son heads over there to walk his dog. He loves the walk and our lovely neighbour gives him and a lemonade and they talk. It's also nice to have a connection with his elderly neighbour."
Bri Robinson via Facebook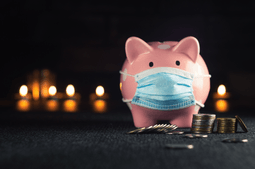 " I woke one morning during lockdown last year to find that my little guy had emptied his money box, and written a beautiful letter to our local hospital."
Jess Belle via Facebook
" My patient asked everyone to bring money rather than presents to his birthday party so he could donate it to the children's hospital!"
If you need some inspiration to get the kids excited about sharing kindness, download our gorgeous Random Acts of Kindness Checklist and Kindness Note Cards as a feel good activity for any time of the year!