Our vault 
With the school holidays coming up, we have decided to start a vault of our favourite games, recipes and books, fit for all ages and stages! This cracking collection will keep 'em engaged all summer long!
Recipes 
For the little ones: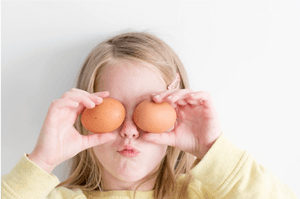 Families Magazine couldn't be more right… cooking with kids beats screen time every day of the week! Check out their awesome recipes to get your kids started in the kitchen!
In the quest to find the most passionate regional baker, ABC reporter Ben Mascellos stumbled across super dad Ben Turnball's dead-simple yet delicious scone recipe. Give this a go with your little ones, for a yummy fresh treat to enjoy with jam and cream!
For the big ones:
Morgan Hipworth shared his simple baked bread recipe for kids, on ABC Drive's Foodie Tuesday. While it's a bit more complicated than the scone recipe, it gives older kids the opportunity to learn how bread is made – using bacteria called yeast to make the bread grow! This little science cooking fusion is bound to blow their minds.
For everyone: 
On ABC Radio Sarah Morley shared her duck and persimmon rice paper rolls recipe. The making of the rolls themselves is fun the whole family can get in on and they're totally delicious. Easy dinner, we think yes!
Games 
For the little ones: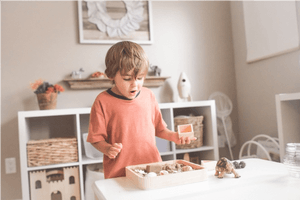 Hitting the road this summer? Brisbane kids have come up with an awesome list of games to play on a road trip that do not require a single screen! We love the idea of eye spy or a scavenger hunt on the way to the beach but we love the idea of the silent game even more!
This one teeters on the line between a recipe and a game! Depending on how curious or hungry your little one might be. While listening to Gaye Pattison's "Cooking with Kids" segment in the drive program, we picked up an awesome edible playdough recipe from caller Robyn. Check this one out for hours of mouldable fun!
For the big ones:
We love Kellie Scott's tips in her article Simple ways to keep kids cool and entertained when it's hot, in ABC Life. And oh boy… will it be hot this summer! Interviewee Nicki (out-door ed owner) suggests getting out early or late in the evening, water fights and much more.
For everyone: 
In Kelly Butterworth's article for ABC Life, Regional board game shop owner Cathy Bimrose tells of the growing popularity of the modern board game. Such as Catan, exploding kittens and many more! Cathy also offers online shopping and postage for families in rural areas!
Books 
For the little ones: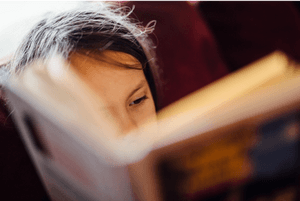 We were taken to the way-way-back reading Brisbane Kids list of favourite Australian picture books. Get nostalgic and indulge your kids with some of these retro Australiana classics.
Why not give Australian author Liesil Rickarby's new book Chasing the Moon a whirl? Listen to Liesil talk about the whimsical story she has written exploring the magic of a city through the eyes of a child, on ABC mornings with Kia Handley. It's on our must-read list!
For the big ones: 
To find a book for the big ones we took recommendation from nine-year-old Mikaeel Jahmeerbacus, in his interview with Claire Nichols on the ABC's The Book Show. Mikaeel recommended Andy Griffiths 52 story treehouse! Andy is a longstanding, highly esteemed, Australian children's author, with many other fabulous books you could try too!
For everyone:
On Overnights on ABC Trevor Chappelle goes through the best books to gift children and young adults this Christmas with book experts Trevor Chappell and Sarah Mayor Cox! Check out this awesome list of gift ideas for all ages.
We hope you have just as much fun doing the things on this list as we did making it! We will keep this updated for you, so you are never stuck for ideas again!