Had a belter of a day?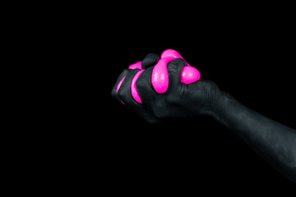 Sometimes it feels like not a single thing has gone right. Whether you forgot your little one's favourite teddy in the car to kindy and they screamed the whole ride, or your boss tore that report you wrote to shreds, Spencil is here for you.
We've found just the thing for you 
From this day forward, we are committed to regularly raiding the archives for our MaDs (Mums and Dads) who've suffered rough days. That's right we've found just the thing for you… chicken soup for your eyeballs.
Finish a day that went so wrong, with something so right! 
Chicken soup for your eyeballs – oddly satisfying videos edition
This week on chicken soup for your eyeballs we welcome you to the realm of oddly satisfying videos (also known as ASMR videos). You might have seen a few of these videos floating around on Instagram or Youtube before (such as soap cutting and slime crunching videos) but you might not have. So we've linked three above for you to check out!
Oddly satisfying videos have risen in popularity over the past couple of years and for good reason. Oddly satisfying videos elicit an autonomous sensory meridian response (ASMR), a tingling feeling on the skin that triggers positive emotions and a release of happy chemicals (serotonin and dopamine).
Additionally, these videos have been reported to make people feel more relaxed. Research attributes this effect to 'mirror neuron theory', which claims that watching someone do something can trigger the same neurological response as actually doing it ourselves.
Interestingly, studies have shown that not everyone has an ASMR response to these types of videos, but for the people that do it can be a one-way ticket to relaxation. So why not give it a whirl… based on the day you've had… what have you got to lose?
We hope we've helped you discover something totally new and totally awesome in this week's edition of chicken soup for your eyeballs. A new guilty pleasure perhaps? We hope so!